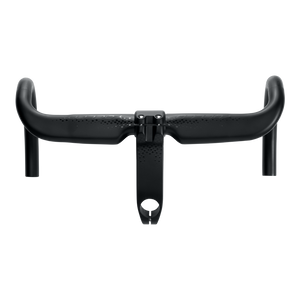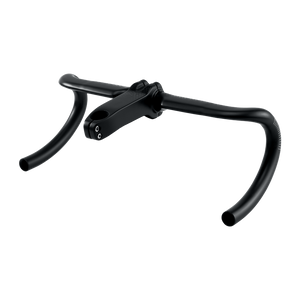 H11 Drop Handlebar
Handlebar Type:  Road Bike Handlebar

Handlebar Material: 100% Carbon Fiber T700

Finish:  UD Matt

Handlebar Size: 380/400/420/440mm
Reach: 64mm 

Drop: 126mm

Bar Clamp Diameter: 31.8mm

Cable Type: Inner Cable / Outer Cable

Weight: 240+/-15g
Standard: ISO4210

Warranty: 6 Years
ST1 Stem
Material: 100% Carbon Fiber T700

Finish:  UD Matt

Size: 90/100/110/120mm
Angle: -10°
Bar Clamp Diameter: 31.8mm

Steering Tube Diameter: 28.6mm
Stack height: 30mm

Weight: 140+/-15g
Standard: ISO4210

Warranty: 6 Years
WORKS BEST WITH: H11
Forging a match made in cycling heaven, the H11 handlebar and ST-1 stem form a dynamic duo. Designed to work in flawless harmony, this combination works best for adaptability and stability.
ROUTE IT LIKE A PRO
Experience the peak of innovation and performance with the Yoeleo ProRoute System—crafted with care to meet the diverse needs of modern cyclists. We strive to redefine cycling experience by fusing technology with commitment to quality and design. The ProRoute System is the embodiment of this pursuit, offering exceptional adaptability and aesthetics.
Unrivaled Adaptability:
Unrivaled Adaptability: The ProRoute Stem System introduces dual mounting solution for internal cable routing, catering to both the complete internal cable routing (Y-ICR) and the semi-internal cable routing (S-YICR) with sleek, removable spacers. This design ensures hassle-free installation.
Semi internal Cable routing
1 Fit all , more options
EMPOWER YOUR REACH
Available in a range of lengths from 90 to 120 mm with a -10 degree angle, the ProRoute Stem empowers cyclists to find their ideal riding position. This customization enhances both comfort and performance, allowing you to ride with confidence and control.
VISUAL-FEAST DESIGN
We added the POB (Polish on Black) finish to elevate your bike's appearance. This sleek design is born out of the perfect amount of form and function, creating a stem system that both visually stunning and technologically advanced.
YOELEO FACTORY RACING TEAM
Yoeleo Factory Racing Team is ready to seize victory in various UCI races all across the globe with the help of the all-in-one R12 combined with premium Yoeleo handlebars and wheelset.
RIDE WITH PRIDE
Our product comes with a 6-year warranty, providing you with confidence and assurance in its enduring quality and reliability.
YOUR SAFETY MATTERS
While we sincerely hope you won't require it, we provide a 30% crash replacement discount on all handlebars and spares in the unfortunate event of a crash. Reach out to us, and we'll strive to assist you promptly, ensuring you can get back on the road and ride again as soon as possible.