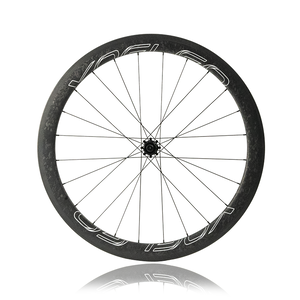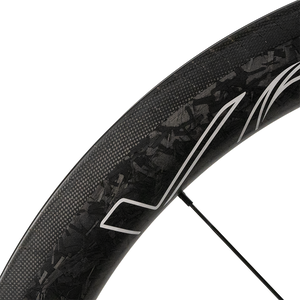 Wheels For: 700C Road Bikes
Decal Color:Grey Glossy

Weave Finish: Marble Matt
Rims Material:Carbon Fiber T800 with 1K Carbon
Rims Type: Tubular
Rims Depth: 50mm
Rims Width: 25mm
Rim Shape: U Shaped
Braking Track:High temperate resin plus 1K Carbon braking track
Rim Weight: 410g+/-15g
Hubs: YOELEO 220 SP Ratchet System Hub 52T
Hubs Weight:
YOELEO 220 SP Ratchet System Hub 52T: 105g+212g

O.L.D:Front 100mm,Rear 130mm
Cassette Body:For Shimano 10.11 speed or Campagnolo 10.11 speed. (Contact us if you need spacers to run 9/10 speed)
Spokes: Black Pillar WING 20 Aero Spokes
Spoke Count:Front 20H, Rear 24H
Nipples:Black Sapim Secure Lock Nipples
Wheelset Weight:
with YOELEO 220 SP Rachet System Hub 52T: in 25mm wide 1380+/-15g

Including Accessories:
Black Titanium Quick Release Skewers(1pr)
Yoeleo Ceramic Brake Pads(2prs)
Extra Spokes(2pcs)
Valve Extenders(2pcs)
Recommended Tire Width: 700x23(25) 
Tube Compatibility: Presta
Rider Weight Limit: 231lbs /105kg
Max Tire Pressure Limit: 180PSI/12.4bar
Warranty: 3 Years
Certification: UCI Approved
SPEED-DRIVEN AERO
Over the past decade, Yoeleo has been committed to relentless improvement. Our efforts have resulted in notable upgrades such as wider rims for road and gravel, a simple sealed tubeless design compatible with both clincher and tubeless setups, and a switch from V to U-shaped profile rims. These enhancements culminate in superior aerodynamics, speed, and stiffness, all achieved through rigorous testing with our team of racers and customers.
New 2023 PRO WHEELS
Turbocharge your speed and be PRO.
EXPERIENCE THE YOELEO SAT TECHNOLOGY
SAT technology is the process where we build the wheels using rims with no spoke holes on the tire bed, so it will not damage the original carbon weave. SAT provides wheels with 30% stronger, effortlessly absorbing impact, 10% more inflation capacity, and better performance on bumps and potholes.
U-SHAPED RIM DESIGN
Yoeleo has been developing and continually improving on its wheelset design since 2007. Through relentless design optimization, customer feedback, and research, Yoeleo has developed a highly advanced U-shaped profile that offers numerous advantages. Yoeleo designed rim profiles provide excellent stability in crosswinds while offering industry-leading performance and speed.
FRESH LOOKS, MORE PERFORMANCE
Glossy grayish decals with matte marble carbon-finished design to amp up the visuals of your bicycle.
Clean and sleek rims with no painting and clear coat that reduces the overall weight of the wheels.
Rims now have a textured-surface, which will add more friction in the braking surface for wet and dry conditions.
BRAKING SURFACE TECHNOLOGY
High Temperature Resin+1K Carbon Better Heat-Dissipation / Longer Braking Lifetime

Laser grooves providing better braking performance even in wet conditions.
RATCHET SYSTEM TECHNOLOGY
YOELEO 220 SP Ratchet System Hub 52T

The ratchet system technology with 52T which features high-precision star ratchets, guarantees top performance and reliability. The no-tool concept allows extremely simple and quick maintenance.
STRAIGHT PULL TECHNOLOGY
YOELEO 220 SP Ratchet System Hub 52T

The term Straightpull refers to spokes with no bend at the head. This design allows for an ideal strength to weight ratio when compared to conventional spokes. Due to their more precise alignment and direct trajectory, straight-pull spoke technology creates a stiffer, more responsive wheel.
ANTI BITE GUARD TECHNOLOGY
YOELEO 220 SP Ratchet System Hub 52T

ABG stands for Anti Bite Guard, it is a piece of steel spline fitted on the cassette body, strong enough to significantly reduce or completely remove the problem with bitten/damaged freehubs body by cassette rotational force.
THE FASTEST CARBON WHEELS
Yoeleo carbon wheels perform as well or better than competing brands in independent tests in a variety of conditions
THE FASTEST CARBON WHEELS
Data from test in wind tunnel (tested at 50KM/H)
3 YEARS OR 5 YEARS WARRANTY
Durlable, Afforable, Quality Wheelset We offer 3years quality warranty for the wheels including the hubs by YOELEO 220 SP Ratchet System Hub 52T.

Optional for 5 Years
YOUR SAFETY MATTERS
While we sincerely hope you won't require it, we provide a 30% crash replacement discount on all handlebars and spares in the unfortunate event of a crash. Reach out to us, and we'll strive to assist you promptly, ensuring you can get back on the road and ride again as soon as possible.
YOELEO FACTORY RACING TEAM
Yoeleo Factory Racing Team is ready to seize victory in various UCI races all across the globe with the help of the all-in-one R12 combined with premium Yoeleo handlebars and wheelset.
Factory Tour on Yoeleo Carbon Bike Wheelset
UCI Approved